Becoming fit and staying in shape is the healthiest trend Gen- Z has birthed!!! With the right training, one can lead a healthier life and manage their mental health. It is no secret that good physical health leads to good mental health.
But the problem with maintaining good physical health is the high rates of gym memberships. Going to the gym can be pretty expensive. However, owing to teens' heightened liking for fitness, several gyms are offering free gym memberships for students. These free memberships are available for only a short time.
Free Gym Memberships For Students: An Overview
Several fitness centers are offering free gym memberships for students studying in high schools and colleges.
The free gym for students opportunity will only last this summer.
College students are only offered student discount gym membership. No free memberships are provided to them.
Free Gym Membership For Students: High School Edition
A gym membership can cost as less as $10 per month and as expensive as $100 per month. Spending that much on fitness can not be on everyone's list, especially for parents whose kids have recently entered their teen years and wish to get toned.
The solution to this is free gym membership for students in high school. Several gyms and wellness centers offer this opportunity to get your dream body without paying a single cent. However, this opportunity is only available for the duration of the summer months.
Planet Fitness has its branches at 2,200 locations, and high school students are welcome at any of these gyms. The Summer Pass is an initiative the organization administers to encourage students to take their fitness seriously.
The program has already kicked in and will last till August 31. Teens aged between 14-19 are eligible for this program. You need to register first. Once you are registered, you will have to download the PF app and get your digital club pass. You can then visit the nearest PF gym and get started with your training.
The organization also offers free memberships for high school students. However, it has an offer as well. You can train for free under their summer opportunity, which ends on 31st August, and after that, you can get a 50% discount on your annual membership.
To get this gym student discount, you need to register before 15th July. For now, you can enjoy the free training. You just need to locate a 24-hour fitness club in your vicinity and register yourself there.
You be asked to submit a valid ID proof or a proof of enrollment to any club. You can physically go there and ask for the high school summer membership, and if you are a minor, you'd have to provide your parents' consent.
YouFit offers a 3-day free membership program that lets you train for 3 days without any charges. It also offers free fitness assessment with it. You can also get a 30-day free training if you join the club today!!!
All you need to do is register yourself, and with the payment of only $1, you can get 30 days of free training from some of the best trainers in the nation.
You can clear all your doubts regarding the program or training sessions or whatever you may want to ask through the messaging facility available on their website.
Free Gym For Students In College
It gets progressively difficult to maintain fitness while coping with all the academic stress. It not only takes time but also funds to manage both. Now there are free gym memberships for students in high school, but college-going lads are not offered this privilege.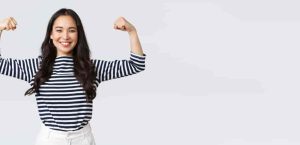 However, they can get almost for free. That means there is no free gym for students in college, but you can get fit at an affordable price.
The club offers a variety of facilities like cardio equipment, personal training, resistance machines, free weights, circuit training, group exercise, nutrition counseling, a boxing arena, a group cycle, and 24/7 access.
The usual club membership rate is $30 monthly, but students get a 50% discount. The club only offers student discount at selected locations. They also offer summer programs like Planet Fitness and 24-Hour Fitness clubs.
Present in over 400 locations; Crunch Fitness offers world-class training and equipment facilities. After Covid, the club also offers live online training sessions. Their facilities include HydroMassage beds, tanning, yoga, Zumba, no judgment philosophy, and Camp Crunch.
The club offers a free 1 day pass to interested students. If interested students wish to continue, they can tone their body with the best trainers for only $10 per month.
Affordable Student Discount Gym Membership Programs
Free gym membership for students is only available for the summer months, but apart from those months, you'd still wish to go to the gym, right – and gyms are expensive, so what's the solution? Only for students, there have been introduced student discount gym membership programs.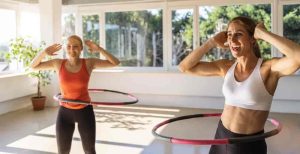 These membership programs offer a discount as high as 50%. You can get yourself registered with any of these clubs and get the best facilities available.
World Fitness is the perfect place for beginners as it offers a healthy and friendly environment. Though it is famous for being a bodybuilding gym, the club offers facilities like group classes, cardio machines, strength machines, and a huge selection of free weights.
While not all locations may offer the same price of student discount gym membership, World Gym, on average, offers their memberships to students for as low as $14 per month.
They do not have the concept of annual purchases, meaning you can cancel your membership any month. Their monthly membership plans amount to $39 per month. You can also opt for their 3-month plan, which costs $117.
A great place to meet new people, the YMCA club offers a great student discount. It also organizes age-appropriate social events. The club offers a student discount of $39 per month.
You can register yourself at any of the agencies located at MN, MA, NC, and IL. The club offers free trial passes for one, three, seven, or 14 days. You can also get the facility of online sessions if you register yourself at the club.
24/7 access to fitness is refreshing, and this is precisely what Workout Anytime offers. With an affordable $15 per month membership, you can get a key card, certified personal coaching, HydroMassage, tanning, TRX Suspension Trainer, reACT Training System, monthly fitness evaluations, and a dedicated plate weight area.
You would have to pay a one-time fee of $99 and an annual fee of $39 after a few months of joining. It is essential that you inquire about all the charges before applying.
Easy Gym Student Discount
Student discounts on gym memberships are a huge fund saver for students who support themselves. You can check these out to get the full benefits of their gym student discount program.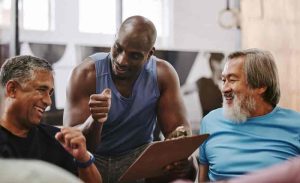 Only for students, the club offers a student discount through which a registered student would get the membership at $40 per month. This discount is offered only at selected places and for a limited time.
In this amount, you can get access to over 200 different kinds of training sessions, indoor and outdoor pools, basketball lessons and leagues, volleyball, tennis, squash, and racquetball, and a free personal fitness assessment.
This gym offers locations in New York, Connecticut, New Jersey, Philadelphia, Boston, and Rhode Island. It is important to know that the club's name might change depending on the location.
With no initiation fee and a $35 monthly charge, Snap Fitness offers great student discounts. In this $35 monthly charge, the club offers weight and cardio training, nutrition consulting, group classes, customized workout plans, etc.
You can access the gym's facilities at over 2000 locations, and anytime you like. The club also offers free trial options and a 1 month trial period at $8.95.
Conclusion
Staying fit while studying to forge a career is commendable; many of you do this effortlessly. You need to be rewarded for it; the reward is a free gym membership for students. The free gym for high school students and college goers lets them stay fit on a low budget.
Is going to the gym free?
The simple and straight answer is NO. It is impossible to get free training anywhere. Gym memberships cost from $10 to $100. You can get a student discount gym membership, but you can not get it for free entirely.
Does Plus Fitness offer a student discount?
Plus Fitness has partnered with Student Edge to launch a special offer! You can get started on your fitness journey and receive the first two weeks FREE without paying any joining fee.
Can a 15-year-old go to Planet Fitness?
Registered members aged 13 and 14 must be accompanied by a parent or guardian when they work out, while those registered members who are 15 to 17 years old must have a signed waiver from a parent or guardian on file.