Disabilities might have always pinched you for not exercising how you're supposed to with limited mobility. Unlike ordinary people with no physical disability, you're a differently abled person. While preparing for your first gym visit, you must consider certain factors associated with your health and safety.
In the United States, more than 61 million people are disabled. Out of these, around 81% of people with disabilities report feeling left out in the gym. This feeling often stems from the lack of preparedness before enrolling in a gym membership for disabled individuals. As a response to this issue, it's crucial to consider the unique needs and accommodations that may be required for such memberships to be truly inclusive and accessible.
Inclusive Fitness: Disabled Individuals On Their First Gym Visit
Several considerations are there to assist you before heading towards your gym being a disabled person. It is essential to ensure your fitness agenda, existing health condition, and safety measures when you visit a gym for the first time.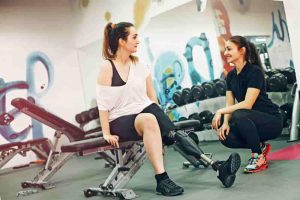 The modern gym these days is designed with a clear understanding of the journey of gym members with disabilities. These gyms feature specially designed accessible tools and equipment, wide doorways, ramps, and lifts, as well as sufficient open space. This setup provides suitable comfort for disabled individuals during exercise and fitness training, accommodating their unique needs and making their fitness journey more manageable and productive.
However, as we know, there is a different kind of disabilities, and most of them require specialized attention while exercising in the gym. The professional trainer should be there to look for these individuals.
---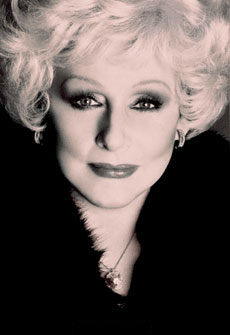 "Aerodynamically the bumblebee shouldn't be able to fly, but the bumblebee doesn't know that so it goes on flying anyway."

— Mary Kay Ash
---
The exercise machine and weight lifters are adjustable and accommodate disabled people and their different mobility levels. So, you might need not to be worried about the same.
Along with the innovative technology and advancement in the infrastructure, it is found that disabled people are realigning their workout habits in new ways.
The new adoption of gyms, such as therapeutic amenities like a hydrotherapy pool, adapted workout plans, specialized trainers and staff members, wheelchair aerobics, adapted yoga, or seated strength training, has significantly alleviated the exclusion of disabled people in the Gym environment.
The gym trainers will create personalized workout plans specific to your body, the type of disability you carry, and your health conditions and prescribed specifications. This would prevent any physical mistakes during the exercise and ensure safe practice.
How To Prepare For Your First Gym Visit Being Disabled?
Disabled individuals are breaking the stereotypes with their exceptional determination and resilience. They often demonstrate their physical limitations do not define their abilities and potential to achieve fitness goals. Amidst the journey towards fitness, one may explore the pros of gym membership. The variety of equipment, the potential for social interaction, and the guidance of professional trainers are just a few benefits. Here, we've arrived with how to prepare for your first gym visit being disabled.
Gym Research

Take your time to research the gym that meets your necessities, but before that, ensure what you need. Talk to your doctor first, and take the advice for your gym enrollment; if he is positive, you can consult with any nearby gym.
Consultation with a professional trainer is necessary while visiting the gym for the first time since he knows all the exercise routines and equipment held in the gym and how to use them accurately.

Doctor's Consultation

A doctor's consultation is necessary before you join your gym membership since you must qualify for specific eligibility tests to measure your physical capabilities and ensure a sufficient fitness level to exercise with equipment.

You may require particular medical examinations such as Cardiovascular, Neurological, Nutritional, Mental Health, Musculoskeletal assessment, and functional capacity evaluation (FCE) to measure the individual's ability to perform several physical tasks.

Checkout the Facility

Once the doctor passes you to attain the gym enrollment, you can tour the gym and available fitness equipment and tools, assistance from trainers and staff members, application of each exercise, their rules, routines, and procedures.
The gym trainers will provide you with demo exercises and practices, and this is the stage where you can gauge your capabilities to attain further gym practices with a more focused and routine approach.

Start Slow and Comfortable

On your first day of gym, you're expected to do less and start with a slow approach to getting comfortable with exercises. You will be delivered most of the on-ground knowledge about the gyming equipment and tools and how to use them.
The provided guidance might boost your confidence level, but control yourself. At the same time, you begin any exercise because it might seem easy but sudden intensity might abrupt in the adoption process to your body.

Bringing Necessary Supplies

Wearing a comfortable dress and footwear is essential, as specific clothing and footwear have applications and usages. Ensure you keep your assistive devices, such as a wheelchair, walker, braces, or prosthetics. Also, keep any additional supportive gyming assistance such as weightlifting gloves, knee braces, or wrist wraps.
Also, keep a water bottle to stay hydrated and towels to wipe off equipment afterward. Don't forget to keep your medical prescriptions with you for certain emergency medical conditions.

Communication with Trainer

This becomes crucial, especially for disabled individuals visiting the gym for the first time since not everything will be handled and under the control of a gym trainer, and a person needs to speak out for any necessary support, assistance, or supplies.
You should also build a relationship network with the staff members and get constant support to achieve your fitness milestones. These small things increase your motivation and confidence and help you maintain regularity in the gym.
Conclusion
Disability does not limit your ability to achieve your fitness goals, and many people have proven this. We discussed how to prepare for your first-time visit to the gym as a disabled individual and the challenges you might face during your membership.
FAQs
How do you exercise when you're disabled?
Water-based aquatic exercises can be highly beneficial, and specific disability assistive devices include adaptive sports equipment, mobility aids, or specialized machines designed for individuals with disabilities.
How can I make my gym more accessible for disabled people?
Access your entire gym,s such as physical layout, architecture, equipment, and facilities, and ensure the provided tools benefit all categories of gym members, from adults to vetrans, including the disabled individuals operating with special devices.
Can people with disabilities go to the gym?
Yes, absolutely, people with disabilities can go to the gym, however, it is always important to take a consultation with your professional doctor and receive the prescribed schedules for your gym enrollment after an assessment of your physical abilities and health conditions.
When you first enter the gym, What's the first thing you should do?
The routine work-out plan will be scheduled and given to you with monitoring cards. You can begin with light warm-ups and stretching when you first enter the gym before switching your gear to weight lifting or other intense exercises recommended by your trainer.