Are you or a loved one battling cancer? Transportation costs can add to the burden, but transportation financial assistance programs are here to help. They cover the costs of getting to medical appointments, treatments, and essential healthcare services, easing your financial worries. Consider exploring car rental discounts for cancer patients to further alleviate transportation costs and allow you to focus on your health and well-being.
Financial Assistance Programs
If you or a loved one is a cancer patient in need of financial assistance for transportation, there are several options available to you. Financial aid programs, such as those offered by cancer organizations, can provide funds to help cover the costs of transportation to and from treatment appointments.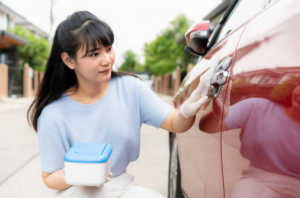 In addition, governmental programs and non-profit organizations also offer various resources and support to assist cancer patients with their transportation needs.
Financial Aid Programs
When you're going through cancer treatment, there are financial aid programs available to help you with transportation expenses. These programs are designed to alleviate the financial burden of getting to and from your medical appointments.
Whether you need assistance with gas money, public transportation fares, or even lodging expenses, there are organizations that can provide the financial aid you need.
One example of a financial aid program for transportation is the American Cancer Society's Road to Recovery program. This program connects cancer patients with volunteer drivers who can provide free transportation to and from treatment appointments. By utilizing this program, you can save money on transportation costs and focus on your treatment and recovery.
Governmental Programs
Governmental programs can be a lifeline for individuals battling cancer, providing crucial support during a challenging journey. One such program is Medicaid, a joint federal and state program that helps low-income individuals and families access healthcare services.
Medicaid can provide transportation assistance to cancer patients through its Non-Emergency Medical Transportation (NEMT) benefit. This benefit covers transportation to and from medical appointments, including chemotherapy and radiation treatments. Medicaid also offers reimbursement for mileage if a patient drives their own vehicle or for public transportation expenses.
Non-Profit Organizations
Non-profit organizations offer a wide range of resources and support for individuals navigating the challenges of a cancer diagnosis. These organizations understand the financial burden that transportation costs can place on patients and their families. They provide financial assistance programs  designed to help cancer patients with transportation expenses.
Whether it's providing gas cards, reimbursing travel expenses, or arranging free rides to and from medical appointments, these organizations are dedicated to ensuring that cancer patients have access to the transportation they need to receive the care they deserve.
How To Apply For Financial Assistance?
To apply for financial assistance, you'll need to meet certain requirements and eligibility guidelines. These criteria vary depending on the specific program you're applying to.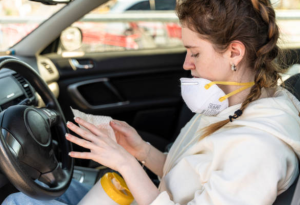 Make sure to carefully review the guidelines and gather all the necessary documents before submitting your application.
Requirements
You need to meet certain requirements in order to receive transportation financial assistance for cancer patients.
Firstly, you must provide proof of your cancer diagnosis. This can be in the form of medical records, doctor's notes, or any other official documentation that confirms your condition.
You need to demonstrate financial need by providing income statements, tax returns, or proof of medical expenses.
It is important to gather all the necessary documents before applying to ensure a smooth and efficient process.
Eligibility Guidelines
Now that you understand the requirements for transportation financial assistance for cancer patients, let's delve into the eligibility guidelines.
These guidelines help determine who qualifies for this crucial support. To be eligible for transportation financial assistance, you must first be a cancer patient currently undergoing treatment. This assistance is designed to alleviate the financial burden of transportation costs associated with your medical appointments.
                                            Additional Articles: Establishing Criteria for Cars for Cancer Patients
Types Of Transportation Assistance
If you're looking for transportation assistance as a cancer patient, there are three main types of help you can explore: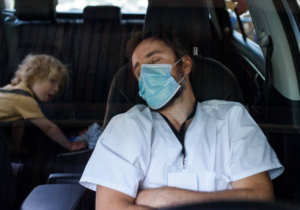 – Airfare: You able to receive discounted or free flights to your treatment center or hospital.
– Bus/train: These options can provide affordable and convenient transportation for local or regional travel.
– Mileage reimbursement: This program can help cover the cost of gas and other expenses if you choose to drive yourself to appointments.
Airfare
Traveling by air can offer a lifeline of hope and support for cancer patients in need of financial assistance. Airfare assistance programs provide a crucial means of transportation for patients who require specialized medical treatment or access to clinical trials that not be available in their local area.
These programs cover the cost of flights for both the patient and a companion, ensuring that patients have the support they need during their journey. By alleviating the financial burden of air travel, these programs enable cancer patients to focus on their treatment and recovery without the added stress of expensive transportation expenses.
Bus/Train
Hop aboard a bus or train to embark on an affordable and convenient journey to your medical treatment or clinical trials, ensuring you have the support you need every step of the way.
Taking a bus or train can be a cost-effective option for cancer patients seeking transportation assistance. Many organizations offer financial aid programs For bus or train fares, helping to alleviate the burden of travel expenses. By utilizing these resources, you can focus on your health without worrying about the financial strain of transportation.
Traveling by bus or train also offers convenience and comfort during your journey. With regular schedules and designated stops, you can easily plan your trip and ensure you arrive at your destination on time.
Expand Your Knowledge: Wheels of Support: Eco-Friendly Initiatives for Cancer Patients
Mileage Reimbursement
If you're a cancer patient who relies on your own vehicle for transportation, you'll be glad to know that there are options available to help ease the financial burden.
One of these options is mileage reimbursement, which can provide much-needed financial assistance for the costs associated with driving to and from medical appointments.
Mileage reimbursement is a program that allows cancer patients to be compensated for the miles they travel to receive medical treatment. The reimbursement rate is based on the current standard mileage rate set by the Internal Revenue Service (IRS).
Conclusion
In conclusion, if you or a loved one is battling cancer and needs transportation assistance, numerous programs are available to help cover expenses like gas and medical appointments. Applying is straightforward; contact local organizations for guidance and support. Don't hesitate to seek help; transportation assistance can ease the financial burden and support you on your journey.