Seeking an affordable car? Try online auction platforms, which offer a cost-effective and convenient way to buy vehicles and provide options like free cars for low income families. This article delves into the finest auction websites, showcasing features and tips for a successful purchase. Various platforms offer a plethora of car types, from SUVs to luxury vehicles. Browse, compare prices, and bid on your chosen car. Online auctions offer variety and exceptional deals. With research and patience, you can secure a quality car at a much lower price than retail. Explore online car auctions to make your car-buying dreams come true.
Listing of Top Online Car Auctions
If you're looking for the best online car auction sites, you should definitely check out Copart, IAA, Manheim, Adesa, and RideSafely.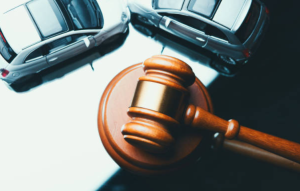 Read more: How to Fix AC in Car?
These sites offer a wide selection of vehicles for auction, ranging from cars to trucks to motorcycles.
With their user-friendly interfaces and extensive listings, you can easily find the perfect vehicle at a great price.
Copart
With Copart, you can easily bid on a wide range of vehicles through a user-friendly online platform. Whether you're looking for a used car, a salvage vehicle, or even a rare classic car, Copart has you covered.
They have an extensive inventory of vehicles from various makes and models, giving you plenty of options to choose from. The bidding process is straightforward, allowing you to place your bids and track the progress of the auction in real time.
Additionally, Copart provides detailed vehicle information, including high-quality photos and vehicle history reports, so you can make an informed decision before placing your bid. Plus, their mobile-friendly website makes it convenient for you to participate in auctions on the go.
So, if you're in the market for a vehicle and want a hassle-free bidding experience, Copart is definitely worth checking out.
IAA
Take a moment to explore IAA, where you can find an incredible selection of vehicles that will leave you feeling excited and eager to start bidding.
With IAA, you can access a wide range of cars, trucks, motorcycles, and even specialty vehicles to suit your preferences and needs. Whether you're looking for a reliable daily driver or a project car to work on, IAA has something for everyone.
Their user-friendly website allows you to easily search for vehicles based on make, model, year, and location, making it convenient to find exactly what you're looking for. Additionally, IAA provides detailed vehicle information, including photos, vehicle history reports, and condition reports, so you can make an informed decision before placing your bid.
So, if you're in the market for a new set of wheels, don't miss out on the exciting opportunities that IAA offers. Start exploring now and get ready to bid on your dream vehicle!
Manheim
Explore the wide range of options available at Manheim, where you'll find an impressive selection of vehicles that will surely capture your attention and cater to your specific preferences and needs.
Manheim has got you covered whether you're looking for a sleek and stylish sedan, a rugged and reliable SUV, or a powerful and performance-driven sports car.
With their easy-to-use online platform, you can browse through thousands of listings, filter your search based on make, model, year, and more, and even participate in live auctions from the comfort of your own home.
Plus, with their detailed vehicle descriptions, high-quality images, and vehicle history reports, you can confidently make an informed decision and bid.
So why wait? Start your search at Manheim today and discover the perfect car for you.
Adesa
Adesa offers a dynamic marketplace where car enthusiasts can immerse themselves in a world of exhilarating auctions and discover their dream vehicles. With Adesa, you can experience the thrill of bidding on a wide range of vehicles, from luxury cars to classic muscle cars and everything in between.
The platform provides a user-friendly interface that allows you to easily browse through available vehicles, view detailed information, and participate in live auctions. You can bid confidently, knowing that Adesa ensures transparency and fairness in each auction.
Whether you're a seasoned car buyer or just starting your journey, Adesa is the perfect place to find your next ride. So why wait? Start exploring their vast inventory and get ready to drive home in the car of your dreams.
RideSafely
Start your journey with RideSafely and discover the thrill of finding your perfect ride in a trusted and convenient online marketplace.
With RideSafely, you can browse through a wide selection of vehicles from the comfort of your own home. Whether you're looking for a car, truck, SUV, or motorcycle, RideSafely has you covered.
The site offers detailed vehicle descriptions, photos, and even vehicle history reports so you can make an informed decision. RideSafely provides multiple bidding options, allowing you to bid in real-time or set your maximum bid and let the system do the work for you.
Once you've won the auction, RideSafely helps you with all the necessary paperwork and can even assist with shipping arrangements.
Don't waste time and energy going from dealership to dealership; start your car-buying adventure with RideSafely today!
Common Features of Online Car Auctions
In this discussion, you'll explore the standard features of online car auctions. You'll learn about authentication, the bidding process, payment methods, and delivery options. Understanding these key points is crucial for a secure and efficient online car auction experience. By understanding these features, you'll be better equipped to navigate the world of online car auctions and make informed decisions.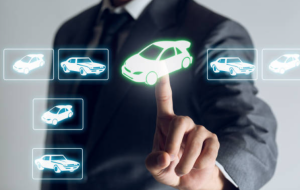 Read more: How Much Does a Rental Car Cost
Authentication
To ensure a secure and trustworthy experience, online car auction sites must implement a robust authentication system. These sites can effectively confirm buyers' and sellers' identity and legitimacy by requiring users to provide accurate and verifiable information, such as identification documents and proof of ownership.
This authentication process helps prevent fraud, ensuring that only genuine individuals participate in the auctions. Additionally, some online car auction sites may also use advanced verification methods, such as two-factor authentication or biometric recognition, to further enhance the security of the platform.
Overall, a robust authentication system is crucial in establishing the credibility and integrity of online car auction sites, giving users the confidence to engage in transactions with peace of mind.
Bidding Process
The bidding process on these platforms is an exciting and engaging user experience, allowing you to compete for your desired vehicles and potentially secure a great deal.
Once you've found a car that catches your eye, you can start placing bids to express your interest. As other users also bid on the exact vehicle, the excitement builds up, and you can monitor the progress in real-time. It's a thrilling experience as you watch the bidding war unfold and you have the opportunity to outbid your competitors.
The platforms often have a countdown timer, adding to the suspense and urgency of the process. You can set a maximum bid, and the system will automatically increase your bid incrementally until it reaches your maximum. This feature allows you to stay active in the bidding without constantly monitoring the auction.
However, if you really want to secure a particular car, staying engaged and monitoring the bidding closely is recommended. The bidding process encourages competitiveness and allows you to test your skills in negotiating the best price for your desired vehicle.
So, get ready to immerse yourself in the world of online car auctions and enjoy the thrill of the bidding process.
Payment Methods
Get ready to discover the convenient and secure ways to make payments on these platforms, giving you peace of mind as you bid on your dream vehicle.
Online car auction sites offer a variety of payment methods to ensure a seamless transaction. Most sites accept major credit cards, such as Visa, Mastercard, and American Express, allowing you to pay for your purchase with just a few clicks easily.
Some platforms also offer the option to use online payment services like PayPal, which adds an extra layer of security to your transaction.
Additionally, many online car auction sites provide the option to pay via wire transfer, making it convenient for international buyers.
With these multiple payment methods available, you can choose the one that best suits your needs and proceed confidently, knowing that your payment is secure.
Delivery Options
Now that you've learned about the different payment methods available on online car auction sites let's explore their various delivery options.
When it comes to buying a car online, getting it safely delivered to your doorstep is crucial. Fortunately, many reputable online car auction sites understand this and provide convenient delivery services.
Whether you're buying a car from a local auction or a different state, these sites often offer nationwide shipping options. You can choose to have the vehicle delivered directly to your home or opt for pick-up at a designated location.
Some sites even provide detailed information about the delivery process, allowing you to track your car's journey until it reaches your hands.
So, rest assured knowing that these online car auction sites have your back regarding hassle-free delivery.
Tips for Purchasing Online Car Auctions
Before you start bidding on online car auctions, it's essential to do your research.

Take the time to thoroughly research the vehicles you're interested in, including their make, model, and condition.
Additionally, make sure to check the vehicle's history to ensure there aren't any hidden issues or previous damage.
Once you have done your research, set a budget for yourself to avoid overspending.
Don't forget to physically inspect the vehicle before making a final decision.
Research before bidding
Doing preliminary research can help you make more informed decisions before bidding on online car auction sites. Take the time to research the specific car you're interested in, including its make, model, and year.
Look up the average market value for that particular vehicle to get an idea of what a fair price would be. Additionally, research the car's history, such as its accident or maintenance records, to ensure you know of any potential issues.
It's also essential to research the auction site itself, reading reviews and checking its reputation to ensure it's a trustworthy platform.
By taking the time to do your research, you can confidently enter the bidding process, knowing that you've made an informed decision.
Check for vehicle history
Make sure you check the vehicle's history to avoid any potential surprises when bidding. Before placing your bid on an online car auction site, take the time to research the vehicle's background.
Look for any records of accidents, previous owners, and maintenance history. This information will give you a better understanding of the condition and value of the car, helping you make an informed decision.
Additionally, check if the vehicle has any liens or outstanding loans attached to it, as these can complicate the transfer of ownership.
You can avoid buying a car with hidden problems or financial burdens by thoroughly examining the vehicle's history.
Set a budget
To ensure a smooth and stress-free bidding experience, it's crucial to establish a budget for your vehicle purchase.
Setting a budget will help you determine how much you are willing to spend on a car and prevent you from overspending or getting caught up in bidding wars.
Start by evaluating your financial situation and determining how much you can comfortably afford to spend on a car. Consider factors such as your monthly income, expenses, and any additional costs like insurance and maintenance.
Once you have a clear idea of your budget, stick to it during the auction process. Avoid getting tempted to go over your budget, even if you find a car that seems perfect.
Remember, there will always be other opportunities, and staying within your financial limits is better.
By setting a budget and sticking to it, you can ensure that you make a wise and financially responsible decision when purchasing a car through an online auction site.
Inspect the vehicle
Now that you've set a budget for your online car auction, it's time to dive into the next crucial step – inspecting the vehicle.
Before making any decisions, it's essential to thoroughly examine the car to ensure it meets your expectations and requirements. Take advantage of the detailed photos and descriptions the auction site provides, but don't rely solely on them.
Consider requesting additional images or videos to understand the vehicle's condition better. Pay close attention to any damage, rust, or wear-and-tear signs.
If possible, arrange for a professional inspection or bring along a knowledgeable friend who can assess the car's mechanical and cosmetic condition.
By thoroughly inspecting the vehicle, you can make an informed decision and avoid any unexpected surprises down the road.
Conclusion
In conclusion, online car auctions offer a convenient and efficient way to purchase vehicles from the comfort of your own home. With various options available, such as Copart, Manheim, and eBay Motors, you can find the best online car auction site that suits your needs.