Asking for financial aid for education is tough on one's morals, but the real trouble ensues when one cannot frame a compelling letter to convince the authorities. Here are a few helpful drafts of a sample letter asking for educational and financial assistance. You may directly insert your name and position in them or use them as a reference to prepare one on your own. The sample letter for financial assistance for education shown here will not only help you gain confidence to write one yourself. Still, it will also reference how to write, what to write, and how much to write when seeking assistance from a superior authority.
A few examples, like a sample letter requesting financial assistance for private schools, a sample letter requesting financial assistance from the government, a sample letter asking for financial assistance for medical 50, and an overall sample letter requesting financial assistance, are pieced together for you. Move along to understand how to appeal for financial aid through the sample letter asking for financial assistance for education!!!
Sample Letter Asking For Financial Assistance For Education
We have often heard that you need to register in the program to get the required financial aid offered by the organization. We are also given a step-by-step demonstration of how to fill out the application form and submit the required documents. But, most of these wise people forget to tell you that you would also be required to submit a request letter to some organizations.
This request letter must entail details such as information about Your Identity, Your Address, Your Financial Condition, the Reason for the Application, and how you'd use the money(in some cases). All these things would form the body of your letter, and if you succeed in creating a solid case and putting it forward, then the aid is yours!!! Below is a sample letter asking for financial assistance for education from a university.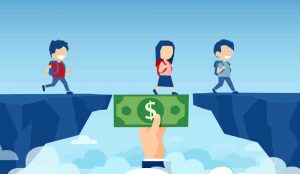 Ms. Maya Simons
15, Yoke Street, Roosevelt Island,
New York, 10044.
Date: 13th March 2022
Mr. Hopkins,
Dean of St. John's University,
New York, 10001
Respected Sir,
Sub: Request For Financial Aid For Education
                     I, Maya Simons, an undergraduate student of the School Of Law at St. John's University, am writing to you regarding my current financial condition and inability to continue my academic career due to lack of funds. Earlier, I used to get $2,500 from the agency I used to work part-time for. Now that I have left my job, that incentive is also lost, and to add to my misery, my mother recently suffered from a pulmonary disease that had to be treated urgently. Fortunately, my mother has recovered from the trauma, but we are left with nothing. I can no longer fund my studies as I have my siblings and their education.
I could not apply for any student loan either, as I had no source of paying the amount back. also, I believe it is too late to apply for the same. I thought of contacting the university's financial assistance office, but due to some reason, they refused to assist me with the fees for this semester. I will continue seeking financial assistance through grants, scholarships, and other assistance programs for the upcoming year, but I plead with you to help me out once to continue my studies.
All the required documents necessary to verify my financial status are attached hereby. I have also included a copy of the verification letter of the financial aid I received from the university and the letter stating the financial assistance office's inability to assist me this time. I thank you for taking out time of your busy schedule to pay heed to my plea. I look forward to receiving a positive reply from your side.
Sincerely,
Ms. Maya Simons
(Your Signature)
List of Enclosures
How To Write A Sample Letter Requesting Financial Assistance For Private School
This might be a little confusing as it is quite a wide term, unlike writing a sample letter asking for financial assistance for education. The latter only means that a student unable to continue with his or her studies is writing to whomsoever it may concern seeking financial aid so that they can smoothly continue their studies. But, a sample letter requesting financial assistance for private schools might mean two things. First, the letter is being addressed by an authority of a private school wishing to gain financial aid to improve his or her school.
The second perspective of this phrase can be that the letter is being written by a student who wishes to study in a private school or is already studying in one but can no longer continue their academic career in the school. To solve the second kind of issue, you already have the solution which is given above. You need to write a letter in the same format to the school's principal stating your issue and submit the required documents to prove that you are facing a financial crunch. In case if you are a principal of a school, you can refer to the format mentioned below.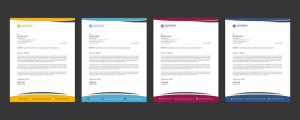 Dr. Joseph Andrews
Principal
Marilyn High School
Atlanta
Date: 20th February 2021
To,
American Red Cross
Respected Sir/ Madam,
Subject: Plea for donations for enhancements and upgradations in the school
                                   Marilyn High is one of the top-listed schools in Atlanta. It is known for offering helpful training programs, education and grooming of less fortunate students, and overall skill development of its students. However, we need your courteous attention in the form of financial assistance. We wish to offer our students a technologically advanced classroom experience that will not only enhance their knowledge but will also accustom them to using technology in day-to-day life. Many students in our school hail from humble backgrounds and seek financial aid to give themselves the sweet benefit of education. They depend on the school to support their academic pursuits.
For the overall development of our students, we wish to take them on educational tours and organize field trips for them. With the help of your donations, we would be able to bring a smile to our students' faces and satisfaction to their parents' hearts that their children are under good guidance. Your generosity will enable us to help our students build a life worth living in the very premises of Marilyn High. We seek $5 lac as a donation from your organization. The amount is volatile and may depend on how much you can offer to support our noble cause.
I will ensure that the granted amount will only and only be used in educating and fulfilling the basic needs of the less fortunate students of our school. The main reason we seek help from your organization is that recently there has been a surge in unemployment due to several students and their families being pushed below the poverty line. As a result, the parents of these children have urged the school to assist them in paying the fees for their children.
This has caused the school a significant loss; hence we cannot provide extra facilities to the students. For the unhampered academic careers of our students, we seek assistance from your agency. Your support will be highly applauded and regarded. We look forward to strengthening the relationship between your agency and our school. It would be preferable that the rest of the dealings and clearance of specifics could be done once you accept our plea.
Regards,
Dr. Joseph Andrews,
Principal,
Marilyn High School,
Atlanta.
Sample Letter Requesting Financial Assistance From Government: Points To Remember
Speaking of a sample letter requesting financial assistance from the government, often most of the applications get rejected. Even though they have all the documents they submitted right on time and the application form filled to perfection, they still get rejected. Now you may ask, why is that? Most applicants fail to get selected for government grants and scholarships because of poor presentation skills. Not many people focus on how their application "letter" is drafted, which becomes the primary reason for their rejection. Let me guide you to a sure-shot way of gaining financial aid through government programs.
Below are a few pointers that will enable you to get the financial aid the federal government offers through its financial assistance programs. Regarding the format of the sample letter requesting financial assistance from the government, you can follow either the format of the sample letter asking for financial assistance for education or the sample letter requesting financial assistance for private schools.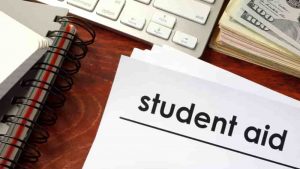 Strong Opening Paragraph:
Giving your letter a clear voice is of utmost importance when seeking help from the government. You must start your letter by stating your intentions clearly. In this case, you need to clearly state the reason for your search for financial aid. You can also display the reason why you were denied assistance from your academic organization. You can mention the letter they sent you stating the rejection of your plea. You would also be required to explain why you could not meet your academic requirements reflected in your result.
Acceptable circumstances in which the federal government offers financial aid to those in need might include personal issues like meeting with a severe accident, significant family issues, work-related issues (work-life problems), divorce, and physical or mental problems. However, you must provide solid proof if you include any of these reasons in your letter. For instance, if you are suffering from some short-term disability caused by a severe accident, you must give in a medical letter stating the same. This would enhance your chances of getting the grants.
Must Read: 18 Ways to Get Free Government Money you Never Pay Back
As mentioned earlier, you would have to give valid reasons to support your ask for financial aid, and to support these reasons too; you would have to provide valid proof. Once you have stated the reason for your poor academic performance, you would have to provide proof to justify the reasons provided. If you are going through a divorce, you would be expected to submit a copy of your divorce plea, and if you are already divorced, you would have to submit the divorce decree. Similarly, if someone in your family died and that affected your academics, you would have to submit a copy of the deceased's death certificate.
If your job took a toll on you, then that can also be a valid reason to seek financial aid from the government. A taxing job may be defined as a job where you are expected to work for hours more than prescribed. If working for these many hours cost you your academics, then this is a good enough reason to ask for financial aid from the federal government. You can include copies of your work schedule and copies of your payment check to prove the imbalance between working hours and wages.
Sample Letter For Financial Assistance For Education: Steps To Follow:
Students, under pressure, often commit a few mistakes while writing their letters for financial assistance for education. These mistakes might not feel like anything to a layman's eyes, but it makes a big difference for the scrutinizers. They can prove to be a deciding point for accepting or rejecting your application. Hence, you must take special care of these aspects while writing your application. You can refer to the sample letter asking for financial assistance for the education mentioned above or directly use the letter. you would have to change the sample names to your and your university's name.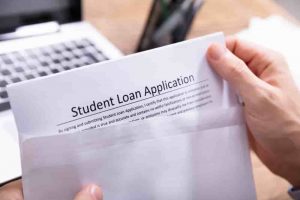 This is one of the main issues students face while drafting a plea. They either get too professional or get too friendly with the letter. Both of them are pretty dangerous. If you get too professional, you might come off as rude, while on the other hand, if you use a much too friendly tone, you are at risk of sounding immature and insincere. Your letter should have a proper structure. It should demonstrate that you, as a student, are flexible and financially forward. Another issue while focusing on the tone is that you might forget to add details under pressure to get the style right.
It would help if you kept in mind that you are approaching the committee, be it a charity organization or a government-based agency; you need to put forth the reasons for your academic decline, rejection from your university or college's financial aid department, ad most importantly your need of financial assistance, that is to say, you need to specify the amount you would require to cruise through your semester or academic year smoothly.
Clearly State Facts and Numbers:
Being in a position like a government scrutinizer, you need to do your job quickly but meticulously. These officials never have the leisure time to read your application. What might catch their attention would be the organized and precise description of facts and figures in your application. You may refer to the sample letter for financial assistance for education provided at the very beginning of the article. You will learn how to be on-point and clearly describe the situation you are stuck in.
The facts and figures the officials would be interested in would be your college tuition fees and the amount you would require them to pay for all the educational expenses. You can also come off as ambitious by stating your future career plans. You are also free to ask for resources other than funds, such as rooms to live, boards, textbooks, notepads, etc. Expressing your gratitude at the end of your letter is very important. This would reflect nicely on you. By doing so, your professional tone would be maintained. You must state correct contact information and your will to discuss the situation face-to-face with an individual or a representative to form clear grounds of understanding.
Conclusion
A sample letter for financial assistance for education can prove to be helpful for many under stress. Through the sample letter asking for financial assistance for education and the sample letter requesting financial assistance from the government, viewers can get an idea of the nuances of writing a letter that is supposed to be professional. Out of all, the sample letter asking for financial assistance for medical 50 has proven to be the most useful as citizens of the senior group require more assistance in such things than the young blood.