Did someone steal your car? Hey, wait! The other possibility is that your vehicles might have been seized by police, and you're here to understand how to get impounded fees waived. Isn't it? In this article, we shall discuss how to get impound fees waived and get your car back without paying anything.
Getting your car back would sometimes demand you to pay the charges crossing your monthly budget or personal wallet; this is when you will require financing options to retain your impounded car from the traffic enforcement department or local government agency.
How to Get Car Out of Impound Without Paying?
Driving without registration, insurance, or a license, unpaid tickets, and driving reckless or drunk driving can contribute to your car being impounded. To reclaim your car, you must pay various impound fees, including towing and storage costs, within a specified period, ordered by the government agency. Read this article if you want to get car out of impound without paying.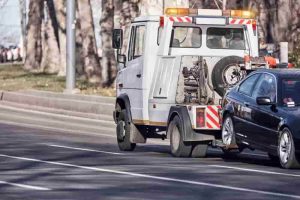 Although it is challenging, Following are the top 5 ways through which you can understand how to get car out of impound without paying a single penny from your wallet and save your money.
Review the Impound Notice.
Verify the reason for Impoundment.
Request a fee waiver or reduction.
Attend a hearing or contest the impoundment.
Seek legal assistance
Some states may have stricter driving and traffic enforcement, while others may have lenient policies. If you're wondering about not finding your car while returning to the parking lot, you might need to understand specific reasons for your car to be either stolen or impounded.
See More: Car Insurance For College Students Away From Home
How To Get Impound Fees Waived: Reasons Why Your Car Is Impounded
According to the National Highway Traffic Safety Administration (NHTSA), more than 30 million speeding tickets are issued annually in the United States of America.
Where the stolen possibilities are rare, until and unless you have the enemy of superpower, you shall understand the following aspects regarding the car impounding.
Violation of Parking

If you park your car in no-parking zones, handicapped spaces, or fire lanes without getting a proper permit or consent from the owner of the area, then you might get your car impounded.

No Licence or Expiration

If you have no correct license that matches your vehicle criteria and eligibility, or in case you forgot to renew your license, which has expired now. Your car can be impounded under the vehicle licensing laws.

Unpaid fines or Tickets

More than a limit, the accumulation of unpaid traffic or parking tickets might not be allowed, and by crossing that limit, your car might get impounded.

Violation of Traffic

You must know the traffic rules while driving; if you do not consider them while driving your car and break the rule against the traffic laws, then be prepared for car impound penalties.

Driving Under the Influence (DUI)

Your car might get impounded if you're found driving under the influence (DUI), such as drunken driving, substance consumption, or storage of substances within your car.

Driving without Insurance

In many jurisdictions, driving without valid insurance is considered against the law; it might get impounded if your car has no insurance.

Traffic Obstruction

If your vehicle or car obstructs traffic or is placed in such a way that blocks the road or has broken down, it may be considered abandoned or get impounded soon.

Evidence in a crime

It may be impounded if your car is found involved in criminal activities or is considered significant evidence during the ongoing investigation.
See More: Apply Today!! Free Cars For low Income Family
Does Your Car Impounded? Can't Afford Get Out Reasons?
The total cost of car impoundment varies widely based on different factors such as location, car storage period in the impound lot, the reason for it, and policies of the impounding agencies in the states.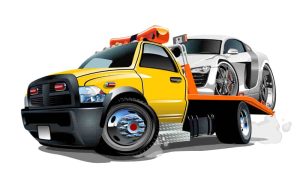 It has now become possible to understand how to get my car out of police impound for free. Before we begin, we must understand the different costs involved in car impoundment.
Often the times, over 10 million people in the united states search for "My car got towed and I have no money." You are supposed to know about
On average. the cost breakout would help us understand the significance and necessities of getting a car out of impound without paying.
Towing Fee

This is the cost of taking or receiving your car from its location to the impound lot. The towing fees can range between $100 to $300, however, it can go beyond it depending upon the distance covered or the required type of tow.

Storage Fee

It is the per-day cost for storing your vehicle in the impound lot. Usually, the fee ranges between $20 to $60 per day or more, depending upon how many days your vehicle in the impound lot is stored.

Administrative Fee

An additional administrative fee, between $50 to $150, for processing the paperwork and managing the impounded vehicle will be applied.

Fines and Penalties

You may require additional fees for your accumulated ticket fees or outstanding fines and penalties due to your reasons for impounding the car.

Vehicle Release Fee

During the time of retrieving your car from the impound lot, you are required to pay the additional vehicle release fee.
You must consider these costs are an average estimate and may vary depending upon individual vehicle conditions, situation, reason for impoundment, and location. Then, you are good to proceed with how to get car out of impound without paying.
See More: Bad Credit No Money Down Car Dealerships Near Me
How to Get My Car Out of Police Impound for Free?
Fees associated with impounded vehicles are typically imposed by law, and getting rid of them and finding ways on how to get my car out of impound for free would be challenging. However, we have derived specific ways through which you can save your money.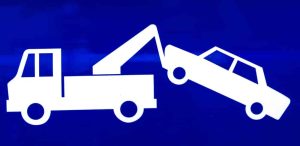 People who are undergoing car impounded can't afford get out dilemma can have a way to potentially try to minimize their car impoundment cost or avoid it.
See More: Get Free Cars For Single Moms – Charity Programs
Review the Impound Notice.

If you want to understand how to get impound fees waived, you must carefully read and study the impound notice or any other document you have received during your car impoundment.
Deeply study the following information that will be written in the impound notice and try to analyze the reason for the impoundment and validate the fees imposed.

Vehicle information
Reason for impoundment
Location of the impound lot
Towing and impound fees
Required Documentation
Payment methods
Deadline for retrieval
Instructions for contesting the impoundment

Verify the reason for Impoundment.

If you have doubts that your car was impounded by mistakes or some misunderstanding has caused you to lose your car in the legal battles, then verifying the exact reasons for impoundment is how to get impound fees waived.
You must gather the relevant evidence that supports your beliefs and present it to the impounding authority. For the procedural understanding of how to get impound fees waived, you can also take help from the advocates.

Request a fee waiver or reduction.

Suppose you are undergoing financial hardships and can demonstrate your inability to pay under extenuating circumstances. In that case, you can request a fee waiver or reduction in the charges according to your ability to pay to the impounded authorities.
You can contact the impound facility directly and ask if the fee waiver form is available. You must write a letter or application for the fee waiver if it is unavailable.

Attend a hearing or contest the impoundment.

You can contest it and attend the hearing if you carry strong evidence against your car impoundment. Some jurisdiction of the states allows them to file the contest to provide fair justice and provides assistance based on how to get car out of impound without paying.
You can also contest your impoundment against the fees if you think they are too high and do not validate your reasons for the same.

Seek legal assistance

If you think the impoundment was unlawful and your rights are violated, you can seek legal assistance to smoothen your process for how to get impound fees waived.
Many advocates offer free consultation against the car impounded can't afford get out dilemma. You can also choose to work on a contingency basis to reduce the cost of impoundment.
See More: How To Get A Towed Car Back Without Paying
Conclusion
In this article, we have covered the surrounding aspects of how to get impound fees waived in detail, including the ways through which how to get your car out of impound without paying anything to save your out-of-wallet expenditure.
FAQs
How to get my car out of police impound for free?
By briefly analyzing the impound notice and reason for your impoundment, you can nullify the imposed charges and get your car back if you gather strong against what proves the impoundment to be unfair and invalid.
Do I have to pay impound fee if my car was stolen?
No, as per the law, you are not considered to be under the control of your car while it got stolen; hence, if that car was impounded later, you need not be liable for the impound fees.
How much to get my car out of impound for free?
The release fee is approximately $75 to $150, or it can go beyond as well based on the reasons for impoundment and varies by jurisdiction policies.