Being a foster parent is a matter of great pride. However, there are some issues that one needs to deal with when it comes to supporting the foster child financially. Several foster parents depend upon grants for foster parents to fulfill their foster child's needs and requirements. These grants for foster parents provide financial backing to those who find it hard to make ends meet due to one reason.
Various entities provide foster care grants; some are location-based, while others are nationally renowned. Foster and grants are two entities that are supposed to go hand in hand for many parents who wish to be or are already foster parents. The federal government also plays a significant role among the various agencies that provide grants for foster parents. The government grants for foster parents are well-known and said to have helped hundreds of them through their financial crunch.
Organizations Providing Grants For Foster Parents
Several children are rendered helpless every year when their biological parents leave them for some reason. These kids are cared for by shelter homes, orphanages, and foster homes. Often people who wish to become foster parents reach out to these organizations to fulfill their dream. However, while fulfilling their dreams of becoming foster parents, several parents encounter financial problems. This is when grants for foster parents come into view.
Show Hope is a non-profit organization aiming to fill the widening gap between loving parents and orphaned children. This charity organization has several foster care grants that are introduced specially to facilitate foster parents financially so that they can further support their foster children at ease. It has different types of grants for foster parents depending on their financial condition and the urgency of funds in the household.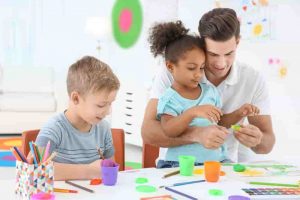 Various foster care grants such as Adoption Aid, Medical Care, Student Initiatives, and many more have been introduced to facilitate foster parents who have newly become parents and those who have been foster parents for quite a while but are facing fiscal issues. They also provide pre and post-adoption aid to parents who are seen to have trouble managing their foster kids in any way. Foster and grants are two integral parts of numerous families in the United States of America. To prove to be their helping hand is what Show Hope and various other organizations wish to do.
Brittany's Hope Foundation:
Yet another non-profit organization that aims at bettering the lives of orphaned children and foster kids is the Brittany's Hope Foundation. This organization is known to protect the fundamental rights of children and empower families. They essentially encourage the citizens to become foster parents and become helpful to children who seem to have no support from their families in any way.
Not only does it provide grants for foster parents, but it also has provisions for foster children. They also have grants for foster children and grants for foster homes. No one is left out when it comes to helping people in need. Every entity in the chain of adoption, fostering and grants and parenting is taken good care of by the Brittany's Hope Foundation. Child Support, Adoption Grants, and Family Support are their core areas of assistance.
Numerous parents find it challenging to go through the process of adoption. The method of adoption seems to take up a lot of money, and not many parents seem to have such kind of funds. Approximately 140 million children are orphaned worldwide. Gift of Adoption Fund assists such children and parents financially. They not only provide grants for foster parents and foster youth programs and children, but they also encourage numerous citizens of the United States of America to consider adoption.
Gift of Adoption Fund is a nationwide organization providing foster care grants for foster parents and children, amounting to more than $10.8 million. This organization has provided over 3,720 children with loving and caring parents and families. Hence, if you embark on an adoption journey and need financial assistance, you can apply to this organization and get practical help through various grants for foster parents and youth.
Must Read: Get Heating Oil Vouchers Help For Free
This location-based organization provides grants for foster parents that help them financially and provide emotional, physical, and mental assistance to children and parents. Various programs run by this non-profit organization support foster parents financially through varied grants for foster parents. Not only is this a non-profit organization it also is a faith-based organization.
This might mean that it collaborates with other non-profit charity organizations and works in accordance with the churches in the vicinity of its work area. It has various programs related to foster and grants that work for the benefit of the foster parents and their children. Programs like the Karate camp, Harvest Festival, Santa Socials, and many others provide an excellent opportunity for parents to bond with their foster children.
Apart from continuously strengthening the bond between parents and children, which is their primary goal, Caroline's Promise also serves as an organization that provides financial assistance to children and parents through their various grants for foster parents and grants for foster youth.
Are There Any Local Programs That Offer Foster Care Grants?
Most definitely, yes!! Several organizations have launched numerous programs that work in favor of foster parents and foster youth. Not only the organizations mentioned above but hundreds of other organizations provide foster care grants to foster care homes and families who serve as foster families to orphaned children. Several of these organizations are for-profit, while others are non-profit and are often seen collaborating on various projects for the welfare of society and its citizens. Read along to learn more about these organizations related to fostering and grants.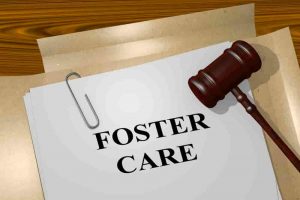 It is observed that roughly every year, almost 20 percent of adoption processes fail nationwide due to a lack of funds. Kinship House sees that no foster family is in turmoil due to financial issues. Not only does it focus on financial assistance, but it also provides assistance required regarding any mental and emotional problems to the parents and children. This non-profit organization offers services to various foster parents and foster children in Oregon.
Along with all the details regarding foster and grants, the mental health of the families is also taken care of. Kinship House is not only famous for its grants for foster parents or foster care grants but is also well-known for its unique ways of mental health treatment. Thus, the myth of government grants for foster parents being the best is busted here as this organization takes care of the foster care grants and looks after other issues of the families.
Amara is yet another organization that works under the vast umbrella of the M.J. Murdock Charitable Trust. Amara has its services provided in the city of Seattle. Hence, Amara is a non-profit organization that grants foster care to Seattle's foster families. Along with its delicate process of providing foster care grants to families, it also offers a helping hand for children who find it difficult to adjust to the new environment due to their ever-changing place of residence.
Just like the Kinship House, Amara, too, focuses on the children more than the foster parents. For them, the comfort of children is the topmost priority. Amara looks vigilantly after the children who are constantly sent to one or the other foster homes. They check on the families until they are satisfied that the child is in the right hands. However, if they find the parents eligible, they might also help them with the adoption process financially. Their foster care grants include the number of adoption fees needed to be paid before the fulfillment of the adoption process.
Basic Information About Foster And Grants For Newly Formed Foster Parents
We understand how difficult it is to be a foster parent. For parents who have recently decided to adopt a child and become foster parents, it might be horrifyingly challenging to handle the stress. Thus, here we are to reduce your stress and relieve you from all the anxiety and tension that you have been experiencing due to the soon-to-be indulged newly added responsibilities. Here we bring everything about foster and grants from start to end.
Foster and grants are two things that always go hand in hand as there may come a time in every foster parent's life when they are forced to apply for a grant due to the lack of funds. So let's start with the basics of foster and grants. You should know that there are specific criteria to become a foster parent. These criteria include proof that the child will be supervised and provided 24-hour care daily and that the parents can take care of the child without depending on the child's stipend. Other qualifications include behavioral aspects like being flexible, calm, patient with the child, and having a sense of humor.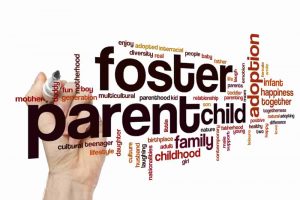 House checks are also done before the child is sent or handed to its foster parents. The house should be free of fire and safety hazards. The foster parents' home should not be hazardous for a child to stay in. Both foster parents' background checks are done before declaring the adoption process complete. It is also seen whether the parents can work as a team. Communication between the parents is also put to the test. Thus, this covers the foster part of basic information about foster and grants.
Next, we talk about parents' qualifications for foster care grants. Generally, gifts for foster parents are provided to those parents who are unable to make ends meet for their families. This is the final part of basic information about foster and grants, so read carefully!! Any foster care grants or assistance for foster parents are provided to the citizens by simply applying for them. You can either apply online to various organizations providing grants for foster parents and grants for foster youth programs, or you can physically go to their office and fill out a form regarding the foster care grants.
The next step is to fulfill the eligibility criteria. Generally, the requirements for all the organizations providing foster care grants or any information regarding foster and contributions are the same. These essential criteria require you to submit your bar-coded identity documents, child's birth certificate, school certificate, court order stating the child's placement in your foster care, and any documents showing the parent's and the child's income. Once all this is done, you will be scrutinized by the panel, and if found eligible, you will be provided with grants for foster parents. This was all about the basic information regarding foster and donations.
Must Read: How To Get A Free Car From The Government? Instant (7 Days Delivery)
Numerous Government Grants For Foster Parents
After gathering enough knowledge about the foster and grants eligibility criteria, let us talk about government grants for foster parents. Several government grants exist for foster parents who struggle to provide for their children. These government grants for foster parents are generally backed and funded by the federal government. These foster care grants work to improve different aspects of the lives of foster parents and families. Read along to learn more about these government grants for foster parents.
The main aim of the government grants for foster parents provided under this title is to look after the safety of the foster children in their foster homes. These government grants for foster parents have the states, tribal organizations, Indian tribes, and tribal consortia as their target audience. It provides financial assistance to the foster homes to maintain a healthy and comfortable environment for the foster child to inhabit.
It also provides administrative charges to manage the program and training for the public agency staff. The Department of Health and Human Services has launched this series of government grants for foster parents and grants for foster youth programs for the Administration for Children and Families. They provide formula grants for foster parents and project grants for foster care homes. These government grants for foster parents are available to citizens of the states, including Columbia, Puerto Rico, the U.S. Virgin Islands, Guam, and American Samoa. It is also known to the tribes with approved Title IV-E plans.
You can apply for these government grants for foster parents through the online website of the federal government or can go physically and fill out the application form for the same. The eligibility criteria for foster and grants are available on the website. Also, the information regarding the required documents, important dates, and other data about foster and appointments are available on the website.
Vehicle Grant for Foster Parents
A vehicle grant for foster parents is a federal-supported financial assistance grant to support their cost of purchasing or maintaining the vehicle. This kind of grant helps foster parents meet their duties and responsibilities for their foster children.
With the application of a vehicle grant for foster parents, you can easily avail the transporting facilities for your foster kids to various appointments, school, extracurricular activities, and visitations with their biological families, enhancing the overall foster care.
Following are some programs specific to vehicle grants for foster parents that can assist you with purchasing or leasing the new vehicle or coverage of maintenance or transportation expenses.
Foster and Adoptive Parent Support Programs

Under this Vehicle Grant for Foster Parents program, the following services are offered for the welfare of the foster parents and children.

Training and Education
Support Groups and Peer Networks
Case Management and Guidance
Respite Care Services
Financial Support and Reimbursement

Chafee Education and Training Voucher (ETV) Program

This federally funded program primarily focused on providing educational support and assisting the career goals of the foster youth.

The eligibility criteria for the Chafee ETV program may vary state by state; however, in general, the individuals who are or were under foster care on or after their 14th birthday and enrolled in an eligible post-secondary institution or approved vocational training program are considered suitable.
You can get financial assistance under this program throughout your post-secondary education or vocational training program. This may include transportation-related expenses as well.

Non-Profit Transportation Assistance

This program helps individuals and families with their transportation needs. They aim to assist low-income families, individuals, seniors, people with disabilities, and those facing transportation challenges due to various circumstances, including foster parents. Some common types of Non-profit assistance provide a vehicle grant for foster parents.

Free or Low-Cost Transportation Services
Vehicle Donation Programs
Fuel Assistance
Car Repair/Maintenance Assistance
Public Transportation Subsidies
For more information regarding the foster care grants, you can contact the respective organizations, as they can provide you with a detailed overview of the programs for foster care grants offered by them.
Conclusion
Being a foster parent often seems complicated, but it has its benefits. And in times of crisis, detailed foster and grants data is available on the government site to cruise you through. Speaking of government sites, government grants for foster parents have also been the talk of the town recently for their appreciable work of benevolence in the field of family and child welfare.
FAQs
Can foster parents get food stamps in Florida?
Through the Supplemental Nutrition Assistance Program (SNAP), foster parents living in Florida can be eligible to receive the food stamp. However, single parents cannot apply for foster children's assistance, although the policy is dynamic and may change.
What is the Ohio adoptive parents grant?
This is a financial assistance program provided by the state of Ohio to support individuals and families in need who have adopted children. The grant is released up to $20,000 to foster parents adopting a child.
What benefits do foster parents get in Florida?
Under the foster parent's assistance, they get a monthly stipend for the board checks and Medical Coverage, Training, and Support, Respite Care, and Education Support.
What state pays foster parents the most?
The following states pay the foster parents the most, between the range of hourly rate of $27 to $32.
1) Washington
2) Alaska
3) Oregon
4) Massachusetts
5) New Jersey