Any single mother must have the freedom and flexibility to travel according to schedule. Free cars for single moms provide transportation independence and time efficiency, reducing the time waiting for travel or coordinating your plans with others.
Along with that, car vouchers for single mothers ensure comfortable and secure transport with their children and bring safety. During emergencies and unexpected situations, they can quickly assess and drive to the media al facilities and other necessary resources.
Free Cars For Single Moms: From Struggle to Mobility
By owning a car makes the single woman confident and self-reliant. There are approximately 10 million single parents in the United States, out of which more than 80% are single mothers. The data raises the significance of free cars for single moms.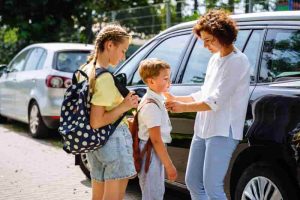 The free cars for single moms are essential for their well-being and enable them quick access to grocery stores, healthcare facilities, community centers, and other crucial resources.
The programs below are based on the latest findings that provide car assistance for single moms to ensure their transportation ease, access to essential places, and emergency reach out through donated vehicles.
1-800-Charity Cars
Working Cars for Working Families
Vehicles for Change
Online crowdfunding platforms
When there's no access to free cars for single moms, it can present various limitations and challenges in their daily lives. They might have limited mobility, time constraints, and difficulty accessing essential services and resources.
Following are several benefits that single mothers around the state can receive through free car programs.
Increased Mobility
Job Opportunities
Time Efficiency
Emergency Situations
Travel Independence
Children and School Activities
Flexible Choices
Thanks to the free cars for single moms, several non-profit and federal organizations provide offers that don't impact their job opportunities and childcare. The reliance on other travel support systems might also affect their social connection.
See more: Habitat for humanity cars for single moms application
How To Get Free Car Grants For Single Moms?
Before we head towards a step-by-step method to avail the free Car for single moms, we shall proceed with specific popular programs offering single mom grants for cars to eligible single women to foster childcare.
1-800-Charity Cars
This is America's No. 1 charity platform under a 501(C) (3) non-profit organization that provides accessible donated vehicles to low-income struggling families and individuals with a mission to engage in activities that up-lifts humanity as the first of its kind in the nation.
While featured on popular shows like Oprah, Bakery Boss, Good Morning America, Kitchen Nightmares, and CBS Morning News, the 1-800-Charity Cars have established market recognition and car demands for moms.
This organization, also knowns as Free Charity Cars, has a voting system to provide cars for Moms applications. The applicant with the most voters is a higher o chance of winning the donated cars for single moms.
Apart from single parents, it also provides free cars for medical needs, domestic violence victims, military families, and others in need. Donors of the vehicle can receive tax deductions attracting many donations to help single moms get a car.
This organization awarded almost $80 million in vehicles to veterans, low-income families, and struggling individuals. More than 85% of the donations have been directly expanded into program services by this foundation in the last six years.
Cars4Heroes
This is another 501(C) (3) non-profit organization that provides free car programs to particular categories of people and targets explicitly veterans, active-duty military, first responders, and their families.
You can fill out an online application form on their website and demonstrate the apparent need for the Car being a single mother. You can mention the number of children, if you have any, and their educational and transportation needs.
This organization, although designed to help the veterans and first responders, upon request, can also be helped by car donations for single moms.
Cars4Heroes has a large-scale community involvement and participation in several events. This can help you insert the values through car donation in society and allow you to share your contribution.
Apart from the aim to help single moms get a car, they also share gas cards, cleaning products, Christmas ham, and toys for children as a part of their Christmas drive.
Good News Garage
They believe in direct benefit transfer to the eligible recipient and provide a reliable means of transportation to improve an individual's overall quality of life.
The Good News Garage operates in several New England States, including New Hampshire, Vermont, Massachusetts, and Connecticut.
It was founded in 1996, and to date, they have provided over 5500 families belonging to the New England State the donated vehicles.
The Good News Garage also help single moms get a car to improve their lifestyle and foster childcare with their dedicated programs such as Wheels to Work and Ready to Go. You can also donate your old or unused cars, trucks, and vans to contribute toward the transportation of all community members.
This program is partnered with the Department of Children and Families and the Massachusetts Rehabilitation Commission providing the vehicles to the residents of Vermont and Massachusetts, respectively.
See More: Get Free Cars For Disabled Adults
Cars For Moms Application: Requirement & Process
We have commonly derived a standard set from understanding the application process for such complimentary transportation services.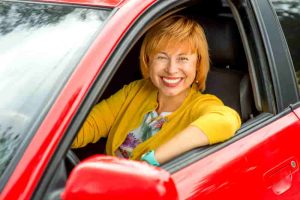 Although the application process for different free cars for single moms 2023 programs might have specific attributes and varied eligibility factors.
You can now quickly access affordable vehicles, including financial aid, grants, and automobile loans. Here, you'll find the general steps for the Cars for Moms application procedures and make a difference in their lives by referring them with some ideas and overviews.
Program Research

Plenty of programs are available that assist with free cars for single moms; you check them out in nearby local, regional community help centers.
Some government and non-government organizations provide assistance to help single moms get a car at reduced or free cost. Here are some research resources where you can find out about these programs.

Federal Program offered by Government.
Non-Federal Charity Programs offered by Non-profit Organizations.
Local Level Community Centres.
Women's Shelters.
Self-Help Groups.
Social Services Agencies.
Single Mother Community Forums.
Car Dealerships Services.

Eligibility Criteria

Each program has different requirements for enrollment or participation, such as income levels, number of children, family members, and employment status, to have free cars for single moms.

Income Level
Family Status
Employment
Education
Valid Driver's License
Car Insurance

Necessary Documents

You can always support the application process by submitting the necessary document demanded by the administrative authority for the free cars for moms. Here are the following documents you shall generally produce during the application submission.

Identification documents
Proof of single motherhood
Proof of income
Employment verification
Proof of residency
Personal statement
References or recommendation letters
Driver's license

However, please note that not all the highlighted documents are mandatory, and the need to attach them would depend on different programs and administrative policies underneath the scheme.

Application Submission

Once you fill out the Cars for Moms application form in detail, either through hard copy or online mode, and attach the necessary documents along with the form, you must submit it to the respective authority or administration of the particular free Car for single moms program holder.
The application for the free car programs for single moms might require them to connect the administration via email, submit it online, or drop it off or post it at a designated location.
See More: Why Used Cars Monthly Payments is Good Option?
Car Vouchers For Single Mothers
Car vouchers for single mothers have become prevalent in recent years, and plenty of organizations offer them financial assistance under programs explicitly targeted to single parents.
No specific program recalls car vouchers for single mothers, but this becomes an alternative or added advantage under specific transportation programs. Although, we need to understand the functions and features of the same.
You can redeem the car vouchers for single mothers and utilize the allocated limit while purchasing a new car, repairing it, or paying for car maintenance at an affiliated automobile garage.
The car vouchers for single mothers can be applicable under the following areas where you can find the affordability to be revived by discounts on different automobile products and services.
Getting recognized by the car maintenance shops through gh vouchers and paying a reduced amount for the actual cost.
Redeem the point earned through the new automobile purchase and utilize them in repairs, maintenance, fuel, and other necessary attachments to your Car.
Free fuel or gas at any affiliated gasoline or pump station through these car vouchers for single mothers and low-income families.
Maximum discounted coupons, seasonal offers, and free travel expenses for the period or under the courage of specific distances.
Free gas cards are allocated for the eligible recipients for a certain period, a few weeks to months.
How To Help Single Moms Get a Car?
To help single Moms get a Car is assuring, bewildered and willful action someone can take to prevail equality among all gender. You can carry forward reliable trust over the people seeking assistance for transportation comforts.
You can start volunteering for the organization providing car help for single Moms.
If you own a vehicle that is old, unused, or damaged, you can donate the same to some organization accepting it; you can save your parking space and contribute towards the donation.
To help single moms get a car, you can also financially contribute to their budget to raise their purchasing power.
By providing them with transportation alternatives such as carpooling arrangements or public transport schedules, there can be a shift in their everyday traveling necessities.
Identify the local initiative based on donated cars for single moms, and connect it through grassroots efforts with them, showcasing the required guidelines and explanation.
See More: Free Cars For low Income Family
Conclusion
Transportation has become a significant necessity in today's era, you can survive without owning a vehicle, but you cannot operate without it to your best efficiency in daily life. The world is running, so you must learn to adopt the trend. Free cars for single moms and car vouchers can give you a sufficient deal without pay to achieve independence in your transportation requirement.
FAQs
Is it possible to get free cars?
Organizations like 1-800-Charity Cars or Vehicle for Change and several others are operating to provide free cars to eligible recipients, especially single mothers deprived of transportation facilities.
How to buy a car with no money?
Search for local non-profit organizations, federal programs, and charity foundations providing vehicle assistance to needy individuals. Such organization giveaway donated cars to eligible people with low-income.
Are there programs that provide free car grants for single moms?
Yes, car programs for single mothers, such as Wheels to Work and Ready to Go under the organization called Good News Garage, provide the best free vehicle for low-income families and vulnerable single moms.
How can I find a free car grant program for single moms in my area?
You can seek the News Paper or advertisement banners for car services for single moms nearby your residence or search online; different NGOs, charity programs, and federal schemes exist.
How to get free cars for single moms in Minnesota?
You can connect with your local United Way free charity Car organizations or other community provider working for the single mother. You can also check for the Minnesota Department of Human Services for vehicle transportation benefits.
Is free cars for single moms in Illinois Available?
Yes, local churches and religious organizations are working for single moms, providing emergency assistance and necessary compensation. You can also check out organizations such as Vehicles for Change, 1-800-Charity Cars, and Free Charity Cars for the available benefits.